Friday, March 18th, 2011
---
11:59 am
- Hello!
Hey LJ! Yeah, so a couple of my good peeps got back on here! Gonna update more, but for now have some fan stuff:

Almost through three seasons of Metalocalypse. This show has all the elements needed to get me obsessing over a fandom! AND the fan base seems to consist of some creative/badass people.



current mood:
cheerful
Monday, December 13th, 2010
---
1:39 pm
- Making Xmas mixes!
I'm putting together some Christmas mixes to give as presents this year and WOW there is a lot of xmas music out there. Even Lady Gaga has a xmas song!
Okay so I'm thinking I'll do like this:
A pop mix
A techno/remix mix
A lounge mix

Can anyone recommend some good/funky holiday music?

current mood:
curious
Sunday, December 5th, 2010
---
10:48 pm
- Editing my paper on yaoi leads to hilarity
Okay so I'm writing this huge paper on yaoi and slash for my final in Women Gender and Sexuality Studies. Just now got to reading back through and editing...leading to the discovery of hilarious typos such as:

"a queer who likes the yaoi" (haha yeah that's me) and "takes the roll of the uke." (and ATE it!) Have some LOLz from my dyslexia...XD
Tuesday, November 30th, 2010
---
5:07 pm
- Some stuff to look at...
What inspired me to post today was reading about this cool little chick Willow Smith--Will and Jada Smith's daughter. She really looks like Will!



Also I was turned on to this mash-up group Girl Talk last week. It's worth getting your hands on the entire album-- It's provided me with hours of energetic work music over the past week.




Speaking of work, I've been writing and drawing like crazy. The next couple weeks should deliver huge pay-off for me getting several large projects completed!

Oh, and ALSO I just can't get my mind off Yoshinaga Fumi's Ooku which I finally got to read at my sisters house over Thanksgiving break.

SPEAKING OF STUFF I WANT TO READ... Haha I know it's shameless but...
Saturday, September 11th, 2010
---
12:05 pm
- Yeah uhm...
It looks fucking rad!



Aaaaand the dub is going to be done by THEM! The actors!! Wonder if they'll be able to get some of the other characters original voices too...

current mood:
geeky
Sunday, July 18th, 2010
---
12:41 pm
- A7X
I've been on this Avenged Sevenfold kick long enough to to safely make it official. They're freakin adorable with just the right parts trash and talent. This shit hits the spot!!



current mood: rockingthefuckout
Monday, July 12th, 2010
---
11:53 am
- Carlos Huante
Sunday, July 11th, 2010
---
10:52 am
- P.R.E.D.A.T.O.R.S
current mood:
ecstatic
Wednesday, June 16th, 2010
---
12:42 pm
- Heroman


I've been watching it. It's pretty cute. Streaming on http://www.crunchyroll.com/
Also, it takes place in California.. which is cool because it LOOKS like California.



Shippuden, you're next!!!

current mood:
hungry
Sunday, June 13th, 2010
---
2:15 pm
- crap i'm looking at on the internet
Aside from a recent Supernatural streak (which has been my most intense and sustainable obsession for the past 3 weeks,) here is some other crap I'm looking at on the internet...

First of all, lesbians who look like Justin Bieber

And staring at Lady Gaga's new video. It feels like I'm watching Guy and Rock Lee in some sort of twisted and sexy live-action AU.



current mood:
weird
Monday, May 17th, 2010
---
1:58 pm
- The Hidden History of Shoujo
I've been researching the history of shoujo manga recently and discovered the mangaka Moto Haigo.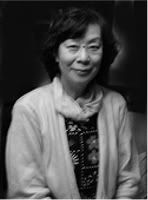 She's described as 'the female Osamu Tezuka' or 'the founding mother of manga' which is kind of annoying but accurate enough seeing as they don't even have her freaking name on the DVD cover made from her manga!




It's nearly impossible to find any of her work... one of the few translations of her manga is already out of print and selling for way too much even for a used copy on Amazon.

Its frustrating to see the degree to which her work is unavailable when Tezuka's work can be easily found everywhere, yet they are supposedly comparable in terms of art history and cultural creativity.

I'd like to encourage my friends to check her out and read some of her stuff but...Why is there not a book featuring her collected works?!

current mood:
annoyed
Saturday, May 8th, 2010
---
11:03 am
- Pride/Prejudice
Last night I met the coolest lady, Ann Herendeen who talked about her new book Pride/Prejudice.




She calls herself a "Regency Romance" writer and she was fuckin' cool.

She slashes Darcy/Bingley while sticking closely to the original story line and just 'filling in the gaps' (so to speak). Really this is my favorite kind of slash to read because it blurs the canon lines while still reminding me why I enjoyed the story to begin with. Ann had a sexy foul mouth and talked with us at length after signing my book "To Monica- Hope you enjoy the slash!"

Unfortunately she had a bad impression of yaoi thinking it involved "shiny green skinned men" LOL! (Dragon Ball Z?) Anyway she encouraged us to find her online and email with her so I can send her some good 'regency' shonen-ai.... I'm thinking of Fumi's Gerard and Jacques.

It's just really neat to meet an older person who has come to this on her own and can articulate her unique take on slash fandom and talk freely about what turns her on.

current mood:
creative
Thursday, March 11th, 2010
---
9:51 am
- The Little Mermaid
*reaches for coffee and almost drinks the ashtray*

I've been reading up on Disney for a paper on gender and The Little Mermaid. Okay so everyone pretty much agrees that Ursula is awesome, partly because she reads as queer, but shes still the villain. Her character design is based on Divine and is brilliantly voiced by Pat Caroll (who became famous for her one-woman production of Gertrude Stein.) Is this queer positive or just 'problematic' (as my proff likes to say)?
Well I've enjoyed this excuse to watch a bunch of cartoons and realized I could learn a lot from Disney-- like facial expressions... and the strong impulse to draw furries.

Have a picture of my cute pussy


current mood:
ditzy
Friday, January 15th, 2010
---
1:24 pm
- New Blogspot Account
My Gender Workbook

I wanted you guys to be able to read it here but I've combed the faq sections of both sites and it doesn't look like there is an easy way to feed blogspot blogs into unpaid lj accounts.
C'mon internet, let cooperate!
It should be pretty fun, and I'd love comments.
Later! :)

current mood:
optimistic
Monday, December 7th, 2009
---
9:45 pm
- Plz enjoy some cats
Footage of Osaka in her natural habitat


Bec calls Osaka and she gets up out of her cat cup. Her face is so cute!


I'm playing with Osaka here on her cat tree. She ate some of the feathers later on and then threw them up. She misses being able to eat birds in the wild.

current mood:
cheerful
Sunday, November 29th, 2009
---
11:41 pm
- Happy Thanksgiving!
Ate lots of delicious food at Bec's various family gatherings. Leftovers are already almost all eaten ;_; Also, thanks to my awesome geek lil sister we sat around and watched this cute show.




Art from this cute page.

current mood:
contemplative
Tuesday, November 24th, 2009
---
4:15 pm
- Fuck yeah Janet!
@ 2009 Music Awards



current mood:
flirty
Sunday, November 15th, 2009
---
10:45 pm
- Has anyone actualy seen it?
The Carrie Prejean sex tape. Is it really on the internet somewhere? I wana seeee it!!

current mood:
nerdy
Tuesday, November 10th, 2009
---
12:47 pm
- bumming around on youtube
looking for drawing tutorials when I found this



current mood:
amused
Sunday, October 11th, 2009
---
1:39 pm
- Sleepin cats movie!
Mr. Brown and Osaka doing some hard afternoon napping.



current mood:
lazy